Selena 2019 April Newsletter
Selena News April Edition 2019
ISSUE: 130, 2019
Happy Easter
Easter long weekend is coming and that means Spring is really here! One day it was winter coats and next is wearing a tee shirt. So as the weather warms up and people start getting outside it is time to start freshening up the curb appeal as we see more open houses and more homes for sale here in Edmonton. It won't be long before the CMHC equal equity program comes into effect so that should help some new buyers enter the market.
Buy Edmonton Event
We hosted our annual Buy Edmonton Buy Now event in Edmonton last week, with huge success. People who attended this event commented they love the market update, Real Estate update, and most important they see all the future projects announced for Edmonton. Finally some stronger Economic fundamentals in our Capital Region to get you excited. With lot of wonderful and positive feedback, it really encourage me to deliver Buy Edmonton Buy Now in Vancouver. Yes, We are coming to Vancouver on April 27th to give this latest Market update to our Vancouver investors who are considering to buy or currently investing in Edmonton.
If you have not sign up for the Vancouver session of "Buy Edmonton Buy Now" Event, make sure you RSVP !
For our Smart investors – this is the time to take action. Great spring market, buying below market value properties you can choose quick closing to rent out. You might be aware our vacancy rate is dropping. And if you would like to learn more about the vacancy rates, rents etc, come to our Buy Edmonton Buy Now event as our licensed property manager Davies Property Management (DPM) will review this topic for you.
Real Estate is a long term investment so regardless of what the market doing, as long as you have positive cashflow every month, you can weather any fluctuations.
Play to Win
For sellers – If you have to sell your home now, then pricing right makes a huge impact, if you want to sell quick. For example, I recently worked with seller client who had previously listed their home with different agent. It didn't sell even though it was listed for a long time, so they came to me for help. In order to sell, pricing it right was crucial as being listed before takes its toll. We notice many homes reduce price by $10,000 every month if they are not selling. That is just a race to the bottom and it's a race only buyer's win. So if you are going to sell in this market, you need the right approach that combines a correct valuation and effective marketing to make the property stand out from the competition. This client trusted in us and how we market homes and within 24 hours of listing on MLS we had an un-conditional offer for full listing price. The below graphics (courtesy of RRI Coaching) show a snapshot of the Edmonton market and why sellers need excellent marketing and pricing to showcase their homes right now.
Are we heading backwards? No kidding! According to Edmonton Real Estate Board (EREB) stats, our first Quarter sales is the lowest in the last 5 years, From Jan to Mar, our total sold properties only 2985 units, which is 504 units less than 2015 or a decrease of almost 17%. Days on Market is currently 66 days, which is 23 days higher than 2015 (properties take 50% longer to sell), and average home price is $357,000, which is $21000 less than 2015. Heading into first 2 weeks of April, we now have over 10,000 homes for sale in Edmonton and surrounding areas. This is not a surprise, due to weather is getting much better, and the spring market. So far first 2 weeks of April, 638 units sold, which is lower than normal and still very much a buyer's market.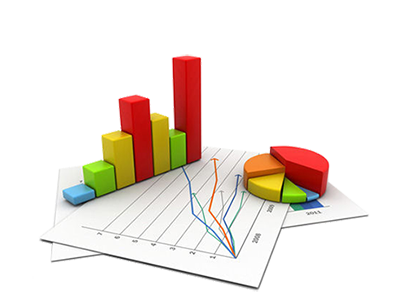 Every Month the Edmonton Real Estate Board gathers the latest sales figures sorted by property type, price ranges, listed and Sold. Click the above link to download a copy from our website.
Its one thing to download the latest sales figures from Edmonton Real Estate Board and its another to actually understand what all the numbers mean. Click the above link link for a summary from the President of the Edmonton Realtors
®
Association, or reply to this email and we will be happy to discuss it with you or provide sales figures for different months.
Cake Anyone?
Out of the blue, I received 4 cakes on my birthday. It was such a surprise and I am very grateful that so many friends and clients remembered my special day. Happy Birthday to all the other April Babies out there.
Buy Edmonton
Vancouver Prices still too high to make investment sense? Then come attend our upcoming Buy Edmonton event in Vancouver at the end of April where you will learn what is driving the local economy and why buying investment property now makes sense. Space is limited so you will need to Sign Up first.
Disclaimer: Not intended to solicit buyers or properties under contract.
This article contains the opinions of Andrew Barrett and Selena Cheung. Licensed Realtors
®
with COLDWELL BANKER Venture Realty.
The trademarks REALTOR
®
, REALTORS
®
, MLS
®
, Multiple Listing Service
®
, and the associated logos are controlled by
The Canadian Real Estate Association (CREA) and identify real estate professionals
who are members of CREA or identify the quality of
services provided by Real Estate professionals who are members of CREA
Copyright © 2017 Wealthyhome. All rights reserved.
Filed under: Blog by Selena Cheung
Comments Off on Selena 2019 April Newsletter