Selena 2019 February Newsletter
Selena News February Edition 2019
ISSUE: 128, 2018
Winter Made Itself Felt.
After a relatively mild start to winter we had really cold February this year with the temperature hovering -20 to -30 almost every day. Even if you do not live in Edmonton, you probably heard stories of the polar vortex gripping most of North America. I do feel little tired for this winter, the good news is this month is almost over and Spring is knocking on the door (hopefully). In spite of this super cold weather we had a productive month with many buyers looking to buy homes and sellers who are realistic about home prices.
Our Edmonton Market
Our market is still favourite for buyers, there are more listings on the market, and not enough sold. We have over 9000 listings, and only 900 sold, the current inventory is almost 10 months high. However our rental market is getting much better, the vacancy rate is much lower compare to last year, and property takes less time to rent out. The higher mortgage rate, and mortgage rules are making it more challenging for some to get a mortgage which in turn is creating more renters. This increase in rental demand is just the first step in an improving economy and future increase in prices. And even though there are a few articles you may have read which indicate Alberta's economy is improving in 2019, it still takes time so be patient as we are still 18 months away from any noticeable change in the market.
At few of my recent speaking engagement events, I also shared that for real estate investors, this is the time to invest in real estate. The profitable way to make money is buy low and sell high.
Legal Suite Exclusive
We have a brand new exclusive listing for a house with legal basement suite. The home is in Mill Woods and currently tenant occupied so this one will be a few days for us to prepare before we can list on MLS. If this is the type of investment you have been searching for, contact me and I can send you more details.
Vancouver April 27th
Yes, we would love to share Edmonton market update news with our Vancouver friends, and we are planning an information session on April 27th . I'm going to invite property management team, mortgage brokers to join us for this information event. It is FREE with RSVP . The first 2 people who sign up will be join us for our client's appreciation event after this meeting.
For our Vancouver investors – Davies Property management is going to share how they deal with the recent changes to legalize canabis. They have a unique policy for no smoking and no growing. This is great way to protect your valuable assets. Make sure you RSVP this coming event
The Winner Is…
Some of you are aware I been doing car shopping for almost a month, I tired over 14 different brands vehicle. Car shopping can be very frustrating. I feel this industry really don't show too much respect to women – while at least to me. Because the sale people requested my husband to show up to discuss about the details. The customer services is totally unprofessional. Salesmen try to sell their cars, instead of finding out what I really want. I was sharing my frustrations with my client, he is young fellow, and also working in the car industry. He asked me what are 3 most important thing for my new vehicle, and he ask what would be most important feature to have and one thing I can sacrifice. So I shared with him my answers, and next day I bought Lexus NX 300 – with over 8 year warranty… I'm truly grateful those questions helped me to make a final decision in a clear and simple way. I hope these questions will help you to make decision for your next car, next real estate deal or next important purchase.
Collaborate
Collaborate Team have invited me to be one of their panelists on Collaborate team – Master mind group. Collaborate Real Estate provides a unique networking and educational opportunity for real estate investors in the Edmonton area. Our coming meeting is Mar 27th, and it is totally free so Register. Please come and check it out as I will be giving the current real estate market update at the meeting.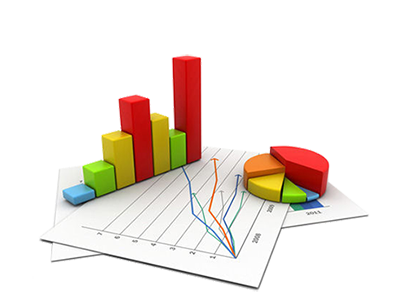 Every Month the Edmonton Real Estate Board gathers the latest sales figures sorted by property type, price ranges, listed and Sold. Click the above link to download a copy from our website.
Its one thing to download the latest sales figures from Edmonton Real Estate Board and its another to actually understand what all the numbers mean. Click the above link link for a summary from the President of the Edmonton Realtors
®
Association, or reply to this email and we will be happy to discuss it with you or provide sales figures for different months.
Buy Edmonton
Vancouver Prices still too high to make investment sense? Then come attend our upcoming Buy Edmonton event in Vancouver at the end of April where you will learn what is driving the local economy and why buying investment property now makes sense. Space is limited so you will need to Sign Up first.
Turning 6
Our Fionna just celebrated her 6 years old birthday with a bunch of her friends last weekend. I must say it was a wonderful event and all involved had lots of fun. For venue, we chose to host it at TaeGeuk Taekwondo as they are so good with children, plus everyone got 1 hour of Taekwondo class, and of course cake time, the gift time etc… Since we hosted her birthday party a week early, she was not allow to open her gifts until the actual date. Fionna showed good restraint but would ask us everyday if she can open a gift. We encourage delayed gratification and patience as these are good skills to have. She like to negotiate with us, and ask creative questions to get what she wants. Sometime I wonder if I'm training her to be future realtor.
Disclaimer: Not intended to solicit buyers or properties under contract.
This article contains the opinions of Andrew Barrett and Selena Cheung. Licensed Realtors
®
with COLDWELL BANKER Venture Realty.
The trademarks REALTOR
®
, REALTORS
®
, MLS
®
, Multiple Listing Service
®
, and the associated logos are controlled by
The Canadian Real Estate Association (CREA) and identify real estate professionals
who are members of CREA or identify the quality of
services provided by Real Estate professionals who are members of CREA
Copyright © 2017 Wealthyhome. All rights reserved.
Filed under: Blog by Selena Cheung
Comments Off on Selena 2019 February Newsletter