Selena 2019 January Newsletter
Selena News January Edition 2019
ISSUE: 127, 2018
Happy New Year!
Happy New Year! I hope you got a great kickstart to this year! Have you set up 2019 goals yet? Remember there are no unreasonable goals, just unreasonable timing. If you have a goal to save $100,000 that might sound challenge to you, however if you take a couple years to reach that goal, it will be much easier, so what if it turned out to be 10 years. End result you will be better off by $100,000 even if it did take longer. That means instead saving $274 per day, save $27.40 per day (10yrs). And most of us can reach this goal. What you will notice is by doing a small action every day, every week , every month, you will reach your goal and possibly quicker than you expected. Successful goal setting is supposed to stretch you so set a time frame that makes you just a little uncomfortable and break it into small manageable tasks, and then Take Action!
Tax Assessment
If you are home owner or investor and own properties in Edmonton and surrounding areas. You should by now have received your 2019 Property Tax Assessment. By owning several properties we can say the assessment is all over the place. Some areas assessed really high, and other areas assessed really low. If you own rental properties especially those side by side duplex with basement suites, even your basement suites are not legal, city will still count as rental income, and increase your tax assessment. As example, a clients Assessed Value jumped by 40%. They could dispute the new Assessed Value, but be prepared city would go into the property, and confirm it has basement suites, and will request you to make it legal, and still no guarantee it would change the assessed value. Remember city assessment doesn't reflect the current market value but it can help to encourage a healthy sale price.
2018 Market Review
Based on the Edmonton Real Estate Board's latest figures, Edmonton inventory level is still high, property days on market has increased, total sold volume decreased. In summary, we are still very much in the buyer market, so smart buyers have time to make buying decision, room for negotiation, and getting best deals. It is continuing great news for buyers. However, buyers still facing other challenges – such as mortgage approval, higher interest rate. For investors, planning to rent out the properties, it might take a little longer, due to we are still in the winter market, and rent for little less.
For sellers who want to sell in a Buyer's Market, it is extremely important when you decide to sell that you price it right to begin with. The attitude of just put on the market and see is no longer working. If priced high – even $10,000 higher than the market want to pay, it will hurt the listing, and often end up to reduce by $30,000 in order to get an offer.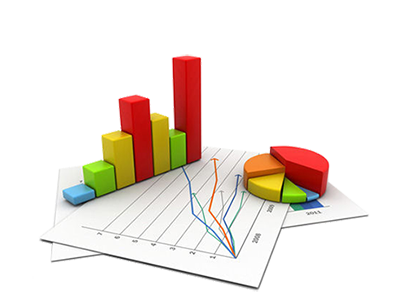 Every Month the Edmonton Real Estate Board gathers the latest sales figures sorted by property type, price ranges, listed and Sold. Click the above link to download a copy from our website.
Its one thing to download the latest sales figures from Edmonton Real Estate Board and its another to actually understand what all the numbers mean. Click the above link link for a summary from the President of the Edmonton Realtors
®
Association, or reply to this email and we will be happy to discuss it with you or provide sales figures for different months.
Renovation Home Show
Edmonton Biggest Home Show, The Renovation Home Show is back in Town January 25th – 27th. Planning to attend? We still have a couple tickets left so Email for a set of Complementary tickets on us.
Computers
Our little Fionna now is in Grade 1 and one of her after school program she joined this year is computers. They are actually learning how to type, which is a very useful skill even today, but "Computers" sounds a lot more fun than typing so the class is full.
Considering she is not even 6 years old, everyday after her home work, she wants to spend time practise typing. It is good skill to have and since they can learn so many thing so easily when they are young it is good to expose her to variety subjects.
Disclaimer: Not intended to solicit buyers or properties under contract.
This article contains the opinions of Andrew Barrett and Selena Cheung. Licensed Realtors
®
with COLDWELL BANKER Venture Realty.
The trademarks REALTOR
®
, REALTORS
®
, MLS
®
, Multiple Listing Service
®
, and the associated logos are controlled by
The Canadian Real Estate Association (CREA) and identify real estate professionals
who are members of CREA or identify the quality of
services provided by Real Estate professionals who are members of CREA
Copyright © 2017 Wealthyhome. All rights reserved.
Filed under: Blog by Selena Cheung
Comments Off on Selena 2019 January Newsletter