Selena Autumn Newsletter 2019
Selena News Autumn Edition 2019
ISSUE: 131, 2019
Happy Autumn
Hard to believe it's Autumn already. Here in Edmonton, we are still waiting for a Summer to start. If you don't live in Edmonton you may not be aware but we have had the coldest, wettest summer in over 40 years. I trust you had a decent summer and managed to get some time off to enjoy it. We did manage to squeeze in a couple of short trips this summer but the majority was spent here in Edmonton selling Real Estate, giving presentations and renovating. Now we are finally getting some sunny days and the garden is making the most of it.
Edmonton Market Update
Just like our Edmonton weather, our Real Estate market has been a little flat. The months of May, June and July always have the most units sold, and typically August slows down probably due to many people being on summer holidays. Last month the average residential sales price was $367k (compare to $366k for same time last year) and average days on market is 62 days (down from 63). Even though there are slightly less new listings compared to same time last year, there are also less sales so we still have about 6 months inventory and are still in a buyers market. For the next quarter, it will be interesting to see what our market will do as we have seen some strengthening in the economy as well as the market with an increase in sales of luxury homes in the $1.5 to $2m range.
Luxury Homes
As previously mentioned we have seen an increase in sales in the $1.5 to $2m range. That price range would be considered cheap in cities like Vancouver but given Edmonton is so affordable it is unusual. There are several factors to account for this, mainly a strengthening economy and greater confidence in the market but another side is builders are simply providing more quality and luxury at more affordable prices, and we are seeing this in other price ranges too. With the average single-family home selling at $435k, we have seen builders provide huge incentives for executive homes in the $500k to $1million range. We recently sold several of these homes and it is interesting to note they all have provision for separate entrance and making a legal basement suite. Having a legal suite is a great way for some buyers to offset the mortgage and effectively live in a much bigger and nicer home than they would otherwise be able to afford. But renting out your basement is not for everyone as not everyone is an investor but it is still beneficial in many situations such as where you have extended family. The grand parents are always there to look after the children but everyone has their own space. Compared to the cost of day care and after school care, sometimes this is actually cheaper alternative. Could this be the time to buy a luxury home in Edmonton? Have a look yourself at this beautiful custom-built home in Keswick. A premier Edmonton community, this home provides almost 3000 sqft of luxurious living including: gourmet kitchen, high celling living room, bedroom plus full bathroom on the main floor making total 4 bedrooms and 4 bathrooms, plus it has a walkout basement so it's super easy to add Legal basement suite if you want it to offset the mortgage. This area is primarily home owners with few rentals, so you can easily find reliable renters, who are willing to pay extra for quality homes. Win win situation for smart home owners.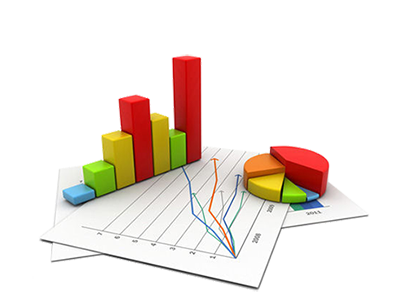 Every Month the Edmonton Real Estate Board gathers the latest sales figures sorted by property type, price ranges, listed and Sold. Click the above link to download a copy from our website.
Its one thing to download the latest sales figures from Edmonton Real Estate Board and its another to actually understand what all the numbers mean. Click the above link link for a summary from the President of the Edmonton Realtors
®
Association, or reply to this email and we will be happy to discuss it with you or provide sales figures for different months.
Drumheller
One of the short trips this summer was to visit Drumheller. Not only did we finally get some sunshine and warmth, but Fionna had a blast exploring the Royal Tyrrell museum with all their dinosaurs and other fascinating fossils. Along with the worlds largest walk in dinosaur, Drumheller offered many attractions for the family. My favourite was the swimming pool but Fionna seems to have made friends with the hotel's pet albertosaurus.
Back to school
Summer break is over and it's back to school if you have little ones. Perhaps this is a welcome relief for you to get back into your normal routine. Fionna enjoyed her summer break and wanted it to go on forever but was also excited and looking forward to go back to school now she is in Grade 2. We were pleasantly surprised to find she is learning French, which she loves, along with her other classes, plus the school has many quality after school programs. She was looking forward to chess club as several of her friends like to play and she was proud to tell us her teacher is former world champion. We feel games are more enjoyable when you have to think and so discourage video games but in her coding class she gets to write her own video games so she still gets to play.
Disclaimer: Not intended to solicit buyers or properties under contract.
This article contains the opinions of Andrew Barrett and Selena Cheung. Licensed Realtors
®
with COLDWELL BANKER Venture Realty.
The trademarks REALTOR
®
, REALTORS
®
, MLS
®
, Multiple Listing Service
®
, and the associated logos are controlled by
The Canadian Real Estate Association (CREA) and identify real estate professionals
who are members of CREA or identify the quality of
services provided by Real Estate professionals who are members of CREA
Copyright © 2019 Wealthyhome. All rights reserved.
Filed under: Blog by Selena Cheung
Comments Off on Selena Autumn Newsletter 2019