Selena December 2019 Newsletter
Selena News December Edition 2019
ISSUE: 133
Happy Holidays
Half way through December already, where does the time go. Technically its only one third through as it is December 10th at the time of writing, but given there are a couple of public holidays and many businesses shut down for a week, you may feel inclined to agree with me that we are half way. So speaking of holidays and taking time off, we hope you have planned to spend time with friends and family over this holiday period. If it is cold and snowy where you live like it is here in Edmonton, you may have booked a vacation somewhere warm and sunny, or perhaps this is the ideal time to get in some skiing or other winter activities. However you spend your time this holiday period we hope it is enjoyable and a truly memorable experience.
We wish you and your family a season filled with good health and happiness.
May this festive season sparkle and shine, may all of your wishes and dreams come true, and may you feel happiness all year round.
Happy 80th Birthday
My Mom just celebrated her 80th birthday. That in itself is quite an achievement but it is also unbelievable she look so young and still very active. Perhaps being active is her secret to long life and good health. To celebrate, our family and a handful of her close friends enjoyed a wonderful 8 course meal at a local restaurant. Both 8 and 80 are significant numbers in Chinese culture. We are blessed to have her with us as she still loves to do the majority of the cooking and many other things around the house. And of course she spoils her granddaughter Fionna when ever she can. We are really grateful to have her in our life. Happy Birthday Mom.
Bargain Shopping
Did you go bargain shopping this Black Friday, although we should call it Black Fri-week as they stretch it out for as long as they can. And then after Black Friday, there is Cyber Monday Deals. Oh My Gosh, so many amazing deals! I am not of course referring to Black Friday sales at all but rather Edmonton Real Estate. A quick re-cap for you in case you were wondering. Starting the year we had higher than normal inventory with about 8100 listings. As we progressed to spring and summer this number increased along with the number of sales, however as we head towards the end of the year we are once again seeing high levels of inventory (9500) and the average sale price has dipped to $353,500 along with averaging 65 days on market due to still being a Buyer's Market. Knowing you can save thousands of dollars when you buy a home at this time of year should spur more people on to make that investment, but sadly, most people only focus on $200 off a new 4K TV and think they got a bargain.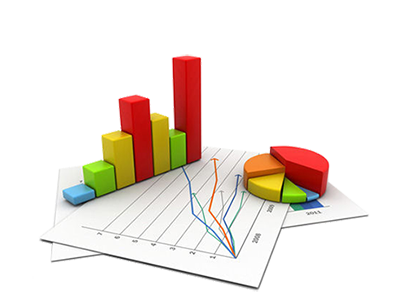 Every Month the Edmonton Real Estate Board gathers the latest sales figures sorted by property type, price ranges, listed and Sold. Click the above link to download a copy from our website.
Its one thing to download the latest sales figures from Edmonton Real Estate Board and its another to actually understand what all the numbers mean. Click the above link link for a summary from the President of the Edmonton Realtors
®
Association, or reply to this email and we will be happy to discuss it with you or provide sales figures for different months.
Vacation
We have been living here in Edmonton for the last eleven years and typically we spend the holiday period here in town where its cold and white. This year we are changing it up just a little. The only white powder we plan to see will be on those fine white sandy beaches in the Caribbean. It will be nice to take a week off somewhere warm and then we are back before the new year as we have some buyer clients looking to snap up a deal before the year is out. That sounds like a great way to wrap up the year with some last minute investment shopping. How about you? What are your plans for the holiday period and how would you like to spend your time with friends and family. And thanks to everyone who replied with comments about the new Coldwell Banker logo last month. We are quite excited with its new look and are eager to incorporate it in our marketing starting January next year. Joyous Holidays and Happy New Year to all, and looking forward to seeing you next year.
Disclaimer: Not intended to solicit buyers or properties under contract.
This article contains the opinions of Andrew Barrett and Selena Cheung. Licensed Realtors
®
with COLDWELL BANKER Venture Realty.
The trademarks REALTOR
®
, REALTORS
®
, MLS
®
, Multiple Listing Service
®
, and the associated logos are controlled by
The Canadian Real Estate Association (CREA) and identify real estate professionals
who are members of CREA or identify the quality of
services provided by Real Estate professionals who are members of CREA
Copyright © 2019 Wealthyhome. All rights reserved.
Filed under: Blog by Selena Cheung
Comments Off on Selena December 2019 Newsletter