Selena February 2020 Newsletter
Selena News February 2020 Edition
ISSUE: 135
Chinese New Year
Gong Hei Fat Choy! January 25th was our Chinese New Year! We say "Gong Hei Fat Choy" instead of "Happy Lunar New Year in Hong Kong". It means wishing you have more wealth this year. This year is the year of the Rat, which is the first sign in the Chinese Zodiac. It represents a new beginning! So wishing you and your family an abundance of happiness and wealth for 2020! Gong Hei Fat Choy!
Infill Homes
Many investors or people who want to develop think subdivision is the way to go, and they can be right. In 2015 the City of Edmonton reduced the minimum width for a lot to 7.6M or 25ft, which is why 50 foot wide lots set a premium. Then midway through 2017 the City decreased it to 7.5M so it did open up to more lots being available to subdivide as this is something the City actively encourage. These lots are often referred to as "In-Fill" lots and you will find them in mature established neighbourhoods. The homes that are built on in-fill lots are affectionately referred to as skinny homes. One reason why builders and developers like 50 ft wide lots so much apart from the fact the City actively encourage increasing density by building skinny homes, is that there is no need to change zoning or any of those other long drawn out processes. RF1 already allows for 7.5M wide lots and with the new guidelines around secondary suites, most skinny homes can even have a legal suite too so you can see why they are so attractive. There is lots of useful information on the City website https://www.cityofedmontoninfill.ca if you would like to know more. One secret to successfully developing these types of projects is to have tenant occupied properties so they cashflow while you are getting drawings and permits in place. We do have two properties which are both 50ft wide and currently tenant occupied. They are in great areas, one in Spruce Avenue close by NAIT and the other is in Queen Mary Park. They are not listed on MLS so if you would like more info, feel free to contact us.
Invest Edmonton
Last month we launched Invest Edmonton – a special educational Real Estate investment seminar for people who consider to use real estate as a vehicle to generate wealth. We designed this program to make it practical and easy for investors to learn and to take action. Less than 10% of Canadians invest in real estate because most people don't understand the basics of investing. We also designed this program as there are far too many other courses charging thousands of dollars to teach "Get Rich Quick", but very few of their participants succeed. Instead of spending thousands of dollars on those other courses, use that money for your downpayment. I have been investing in Real Estate since 2005 and doing it across 3 provinces. I managed to retired from a 6 figure income job in 2006. My secrets of success are learnt from mentors, analyzing numbers and the market, evaluating risk, and most importantly taking action. Within my 15 years of investing in Real Estate, sure, I made some mistakes, but I learnt a lot, especially what does and does not work. This experience created invaluable knowledge, experiences I would love to share with others who consider investing in Real Estate. In particular this month we are going to cover Finding Good Deals and Closing The Deal. If you are interested to attend the upcoming meeting this February 18th then please
RSVP
and use this code to register before Feb 7th "IE10D" to get $10 off.
Land Title Fee Increase
The government has to fund their budget and one of the ways they are doing it this year is by implementing increases to Land Title Fees. There was talk of this some time ago but was squashed before coming into effect. These fee increases are quite modest and have little impact for the average person buying a home. I certainly prefer this compared to a land transfer tax each time someone buys or sells a home such as they do in other provinces. The below image is a summary of the changes.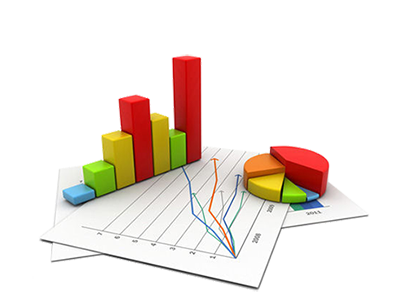 Every Month the Edmonton Real Estate Board gathers the latest sales figures sorted by property type, price ranges, listed and Sold. Click the above link to download a copy from our website.
Its one thing to download the latest sales figures from Edmonton Real Estate Board and its another to actually understand what all the numbers mean. Click the above link link for a summary from the President of the Edmonton Realtors
®
Association, or reply to this email and we will be happy to discuss it with you or provide sales figures for different months.
Market Forecast
The Edmonton Housing Forecast in mid January indicates a stronger market for 2020 with slight gains seen across property types which is leading towards a more balanced market. They are predicting a 0.6% increase in prices for 2020 and while that may not seem like a lot, I much prefer any increase to the declines we have seen these last 5 years. About time the market stabilize and strengthen and based off how January has started, we have noticed some momentum in the market. You heard it here first.
Condo Update
Thanks for all the response to our article last month regarding the changes to the condominium bylaw. It generated a lot of interest. To summarize, if you own a condo, check the condominiums insurance policy to see what their deductibles are because in the even of an insurance claim the corporation can have the owner of the unit at fault to pay their deductible up to a maximum of $50,000. Other than earthquake, (which you are not responsible for) most deductibles will be $25,000. Next, check your own insurance policy to see how much you are covered for deductibles. Many policies already allow up to $25,000 so you may not have to make any changes to your own policy. The caveat is, you will need to check the corporations policy each year to see if there are any increases to their deductibles, or you can simply increase your coverage now and rest assured.
Canada Ranked 2nd
Canada has been ranked the second best country to live in for 2020 which is up on its previous rank of 3rd best in 2019 according to a survey by US News and World Report where Switzerland made first place again. Each country is ranked based on global perceptions and indicators of prosperity among many categories such as Citizenship, Heritage, Cultural Influence, Entrepreneurship, Adventure and Quality of Life just to name a few. Well done Canada.
Disclaimer: Not intended to solicit buyers or properties under contract.
This article contains the opinions of Andrew Barrett and Selena Cheung. Licensed Realtors
®
with COLDWELL BANKER Venture Realty.
The trademarks REALTOR
®
, REALTORS
®
, MLS
®
, Multiple Listing Service
®
, and the associated logos are controlled by
The Canadian Real Estate Association (CREA) and identify real estate professionals
who are members of CREA or identify the quality of
services provided by Real Estate professionals who are members of CREA
Copyright © 2019 Wealthyhome. All rights reserved.
Filed under: Blog by Selena Cheung
Comments Off on Selena February 2020 Newsletter