Selena January 2020 Newsletter
Selena News January Edition 2020
ISSUE: 134
Happy New Year
Happy New Year! Wishing you and your family a great start to 2020! Although Goal setting can be done anytime, January is most common time to make goals. Most people know them as new year resolutions. We have found the best way to reinforce changing a habit is to treat it like a goal, setting realistic targets with specific timeframes and manageable steps. As an example, I wanted to improve my fitness but if I word the goal like that it is very vague and uncertain when it is achieved, so I set my goal to be "Do Hot Yoga 3 times per week". Within a month I had already built the habit as I ended up doing Hot yoga almost everyday, and now 5 months on I am happy to say I still do Hot Yoga almost everyday. When it is important to you, you will figure out away to achieve it. Now to work on my diet…..
Glow
The Glow festival came to Edmonton again this year with many wonderful colourful displays to help forget the cold snowy Edmonton winter. It is a great way to spend a fun hour with the family particularly if you have little ones. If you haven't been to Glow before then look out for it next year as it has moved on for now making way for other events.
Edmonton Renovation Show
Now that Glow has moved on, one of the events Hosted at the Edmonton Expo Centre that we are looking forward to is the Edmonton Home Renovation Show. This is always a super popular show and once again we got our hands on some extra tickets which we will give out FREE to the first people to
email
us. Make sure you can attend January 24th to 26th at the Edmonton Expo Centre.
Property Tax Assessment
Every January the city will mail out assessment notices to property owners. This is not your tax bill as that will be mailed by the end of May. This is simply giving you advance notice of you new assessment value. Assessed value is not the same as market value even if they may be close. When coming up with assessment values the City determine the value based on the previous July 1st. The notices are mailed in January to give home owners time to dispute their new assessed value if they feel they are too high. While it is possible to dispute the assessed value and save yourself a couple hundred dollars a year, it is not something we suggest because when it comes time to sell, having a higher assessed value can help you earn tens of thousands more. Which would you rather have?
Condominium Law Update
Starting January 1st this year, new condominium laws came into effect for a Alberta. If you own one or more condos in Alberta then pay attention because this will effect you regardless you live in it as a home owner or rent it out as an investor. If you would like a copy of the changes simply email and we can send you a copy. One of the changes is how much condo management can charge for providing condo docs which is important when you buy or sell but probably the most important one for any owner is in the event of an insurance claim, the condo corporation can make the owner pay their deductible. Check your insurance policy and see if you have insurance to cover this. Your own deductible may be $2000 but be warned the corporation's deductible may be $50,000 or more depending on the size of the condo complex. Adding this coverage to your policy may be $50 a year but that is way better than having to pay $50,000.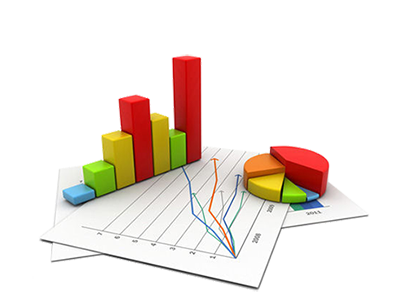 Every Month the Edmonton Real Estate Board gathers the latest sales figures sorted by property type, price ranges, listed and Sold. Click the above link to download a copy from our website.
Its one thing to download the latest sales figures from Edmonton Real Estate Board and its another to actually understand what all the numbers mean. Click the above link link for a summary from the President of the Edmonton Realtors
®
Association, or reply to this email and we will be happy to discuss it with you or provide sales figures for different months.
You may have noticed it looks like we have more listings all of a sudden when reviewing the numbers for the Edmonton Real Estate market. It is always important to compare apples to apples when analyzing these numbers. Starting this year the numbers also include Grande Prairie as they are on the same system so that can explain the variance. The monthly report now has Edmonton data as well as the greater Edmonton area plus we have included for you graphs showing you the trends so you have a better idea of how the market is fairing. You can download the latest sales figures
here.
If you would like previous months in the same format, simply
email
and we can send to you.
Vacation
So nice to get away from the cold a snow for a few days and while the weather was overcast for several days it was still better than Edmonton plus makes you appreciate even more those days when it was warm and sunny and you get to play on a white sandy beach and splash in the waves.
Disclaimer: Not intended to solicit buyers or properties under contract.
This article contains the opinions of Andrew Barrett and Selena Cheung. Licensed Realtors
®
with COLDWELL BANKER Venture Realty.
The trademarks REALTOR
®
, REALTORS
®
, MLS
®
, Multiple Listing Service
®
, and the associated logos are controlled by
The Canadian Real Estate Association (CREA) and identify real estate professionals
who are members of CREA or identify the quality of
services provided by Real Estate professionals who are members of CREA
Copyright © 2019 Wealthyhome. All rights reserved.
Filed under: Blog by Selena Cheung
Comments Off on Selena January 2020 Newsletter